How to Ace Bad Credit Financing?
Posted Sunday, Feb 26, 2023
Did you recently look at your credit history and get alarmed at its sight? Most people might not review their credit history until it is too late. However, frequent analysis can help you avoid bad credit.
If you have bad credit and are looking for car financing, you can still consider some options. Luckily, dealerships and private loan companies cater to people with bad credit and can approve their loans much faster than others.
Here are some things you need to know when applying for bad credit financing. Remember that the terms and conditions should be decided depending on your long-term expense. You can avoid bad credit by making your payments on time!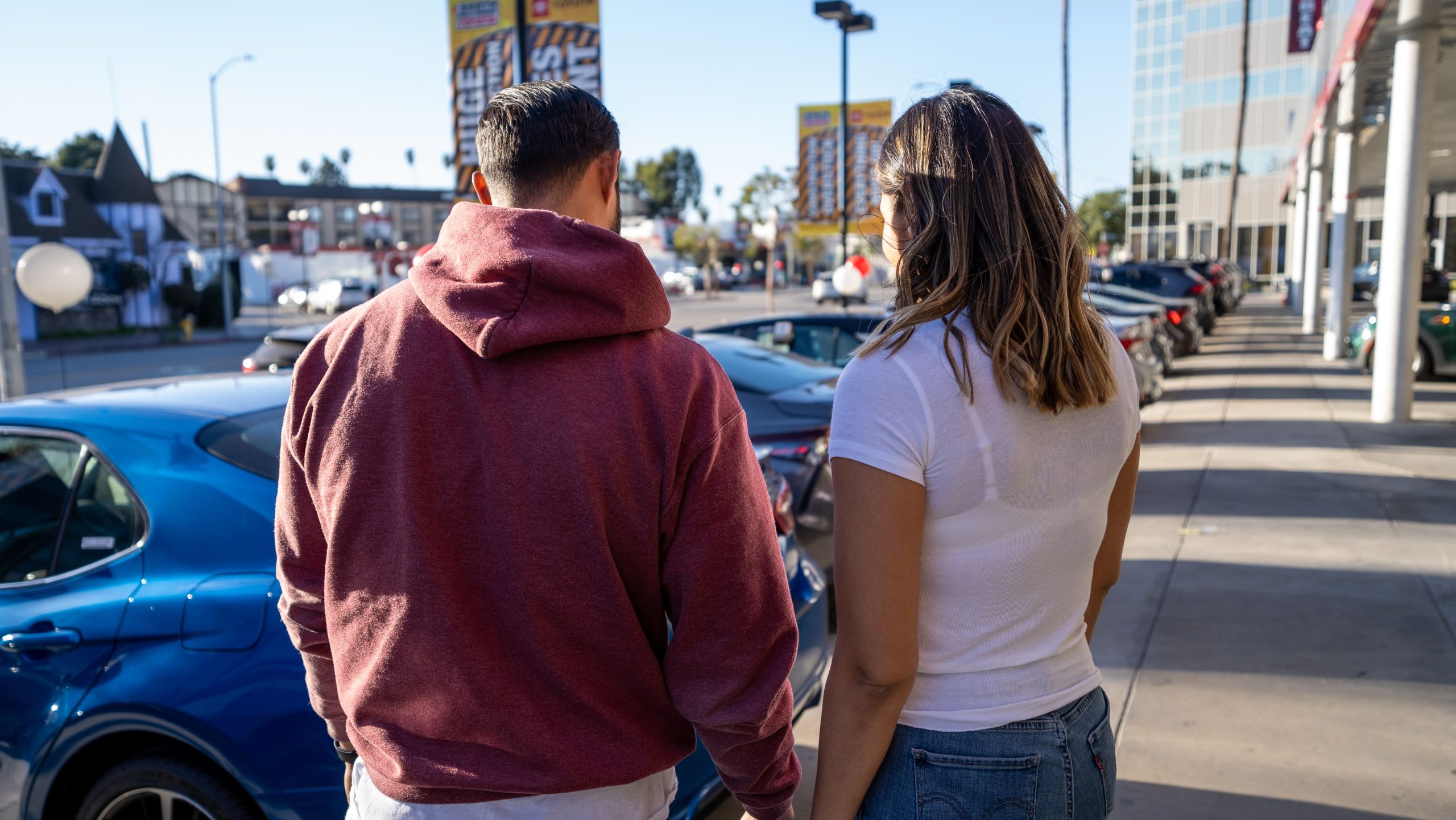 What is Bad Credit?
Bad credit is any credit score below 600. This can be received by individuals who have failed to pay off the debt over time, have some bills that are pending payment or have overused their credit cards. Since multiple factors go into that credit score, it is hard to understand and fix without a professional.
Bad credit financing can be a savior at this time. It can allow you to receive loans regardless of your credit score. A bad credit score isn't always your fault, and it should not keep you from the car of your dreams!
If you are someone who has accumulated many debts over time, leading to a bad credit history, you can opt for bad credit financing. Moreover, people beginning to build that credit history can also avail of these options.
How to Ace Bad Credit Financing?
Are you looking to get approved for a loan catering to people with bad credit? You can take a lot of action to improve your chances. Lenders offering bad credit loans understand that most bad credit histories result from emergencies or unforeseen circumstances. Thus, they are there to help you. Make sure you let them know everything about your credit history and any expenses that can affect your payments in the future.
⦁ Be Honest
Be honest in your communication. The more open you are about your financial issues, the easier it is for the bad credit lender to help you. When applying for bad credit financing, you may have to provide lenders with proof of income or a permanent address. They may also conduct credit checks and go over your financial records.
Make sure you are honest about your financial records. Any discrepancies can lead to a loss of this car financing option. Since you are already facing issues due to bad credit, you don't want to add dishonesty to that list.
⦁ Choose the Right Option
People with bad credit might fail to pick the right car financing option in the first go. Understand that bad credit is the result of bad choices made over time. If you have accumulated some debt in the past and are struggling to pay it back, adding an expensive interest rate or impossible repayment terms may worsen that history.
Make sure you opt for the right option for you. Increase the down payment amount or choose a different lender. Decide upon payment after considering your monthly expenses and only agree to it once you are sure you can pay.
⦁ Educate Yourself
Make sure you conduct research on all your options before applying. There are many ways to get loans if you have bad credit. You can go for secured loans where you need to provide an asset as a guarantee. You can also apply for buy here pay here financing, allowing a dealership to connect you to lenders. Or you can choose private loan companies.
Whatever the case, make sure you conduct research. Go over the reviews and ratings, and do not go for a lender with a high-interest rate offering. Try to trust a lender who works at your convenience and financial condition.
Benefits of Bad Credit Financing
There are many pros to bad credit car loans. You might be held back by the higher interest rates and repayment terms. However, sometimes this is the only option for people with bad credit.; Here are a few benefits to think about
⦁ A Viable Solution
Regardless of any other benefits, one must admit that bad credit financing is the only solution for your current problem. You need a car, and bad credit financing can get you to it fast!
You can opt for other financing options if you can wait until your credit history improves. However, if you want that car now, there is nothing better.
There is a solution if you are worried about the high-interest rate. Considering increasing that down payment. With a higher down payment, you can get away with lower interest rates. Moreover, this can also help you work on that credit history in the future.
⦁ A Bright Future
You must admit that opting for bad credit financing helps you look forward to a bright future. You can either choose to repair the damage to your credit score or opt for a bad credit financing option and make regular payments to better the score. We think the latter is a better alternative.
⦁ Authority
Most bad credit financing sources offer car financing options that allow you some authority. They won't treat you like a person with bad credit. They deal respectfully with all the people who opt to apply for a car loan. This allows you to browse through car models without worrying about bad customer service.
What's Next
Stop staring at your credit score with that worried look on your face. Now that you know that bad credit financing is a viable solution doesn't waste time. Get to a dealership and start looking for your dream car today.
Remember that your credit score is your responsibility. Careful planning can allow you to fix it over time. Consider investing in a financial advisor if bad credit has become a problem.